We at Wavebid know that mobile technology is not only helpful for businesses, it is critical. Fluid communication, easy content sharing, and reduced redundancy are crucial components of what makes a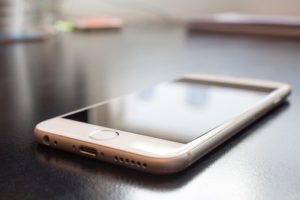 business successful. For these reasons, Wavebid strives to offer auctioneers the latest technology. Most recently we have built a new, more versatile mobile cataloging app. and we are proud to announce that it is now available to all Wavebid clients.
Rather than talk about it, we'd rather you go to the  ios App Store or Android Play Store and try it yourself, but just to give you an idea, these are three features that differentiate our latest version from the last:
Offline photo queue.

In our opinion, this is the most revolutionary feature of any auction-specific cataloging app to date. You now have the ability to use the app

without any internet connection whatsoever

. In previous versions, either wifi or cell service was required to update your catalog in Wavebid. At present, there are three different modes for cataloging with the app. First, you can be fully online, allowing you to instantly update your catalog right from your phone with new photos, descriptions, or metadata. Second, we have a limited connectivity mode, wherein photo uploads will be paused (to save your data), but descriptions and other information will be updated instantaneously. And finally, we have a zero connectivity option for those on-location auctions in a warehouse or a barn where you just can't get any cell service.

Customize lot attributes on the fly.

In order to ensure your descriptions are as accurate as possible and are fully customizable to the lot, our app enables you to tack on additional information fields while working on the fly.

Save battery.

Cameras are one of the most battery-intensive apps for smart phones. We know this and we designed our mobile app to be optimized around the camera. Your battery life should last 2-3 times longer than when you were working with the old mobile app!
It is our sincere hope that our new app will ease your cataloging process and make you that much more productive. Now get out there and get cataloging!
The app can be found in both the Apple Store and the Play Store.
www.wavebid.com  763-355-3985